ABOUT EMPEROR
HANGZHOU EMPEROR CHEMICAL CO.,LTD is one of the world leading iron oxide pigment manufacture located in Zhejiang province, China, we have been marketing and supply high performance of iron oxide pigment to over 30 countries since 1985.
Iron oxide pigment is our core business, We have two factories in Zhejiang and Hunan province and third factory will be open at Hebei province. The total capacity for us can reach approximately 50,000 MT for one year.
Our factory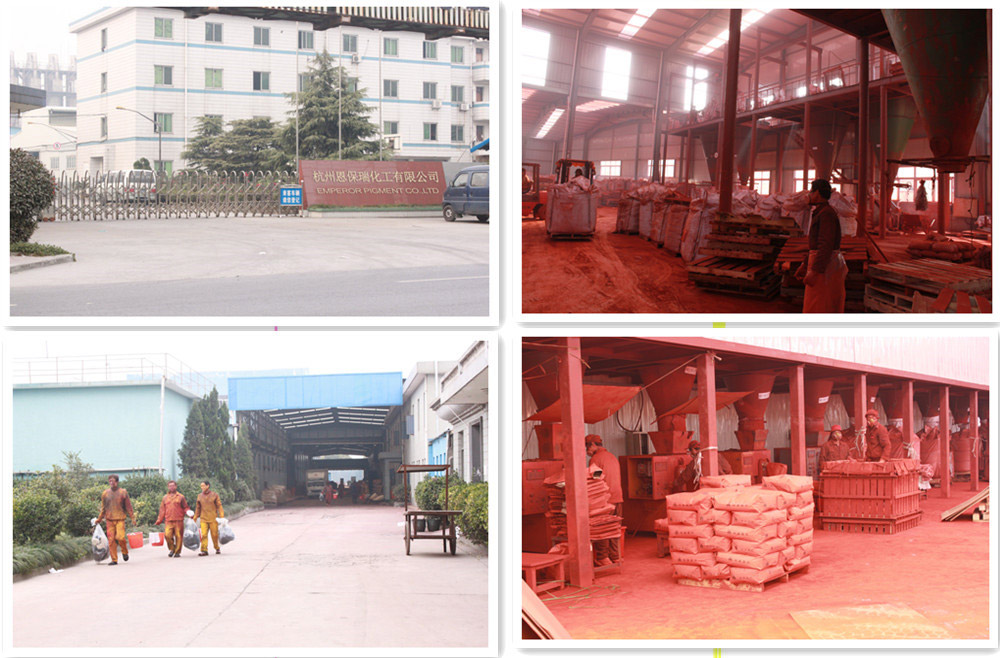 We are in the show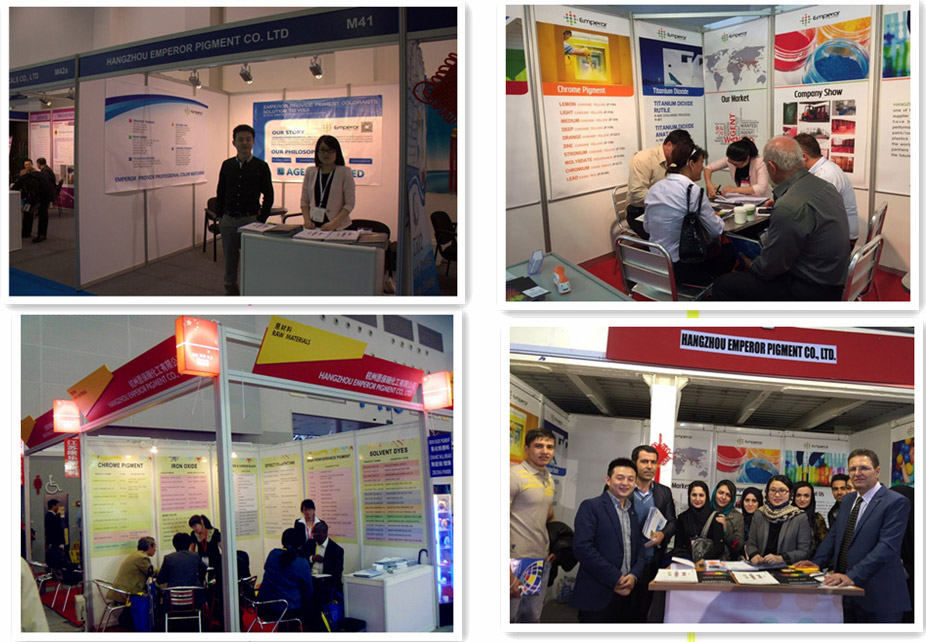 Our certificates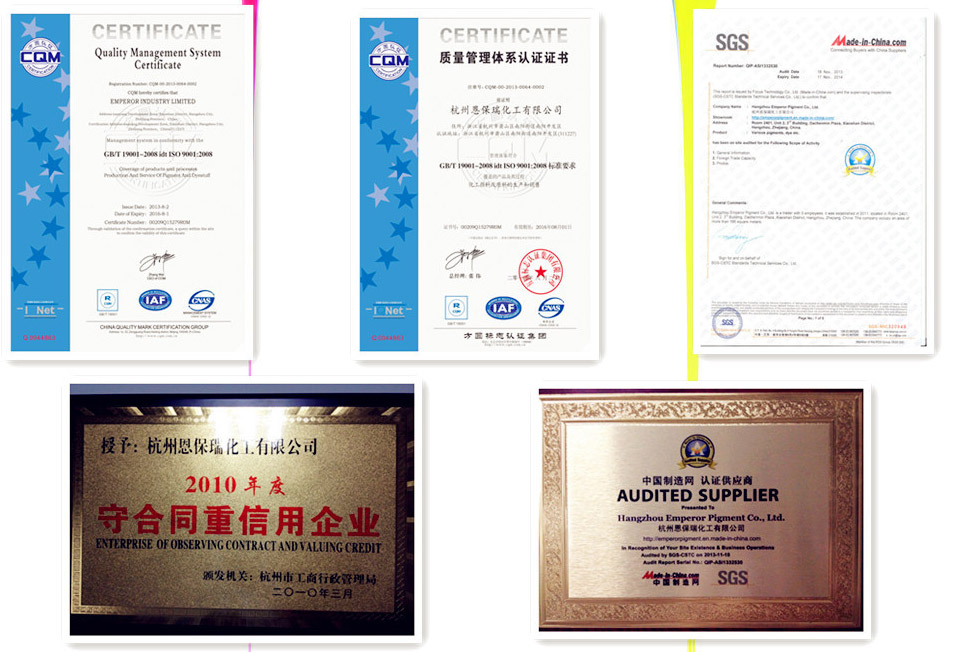 Our iron oxide pigment are wildly used for construction, paint, paper, leather, ceramic , plastic & rubber, also special for cosmetics, dug, food, magnetic and so on. meanwhile, we also will research and develop more new products in order to meet market demand.
We insist in" Strict Quality control, Continuous Innovation, Excellent After-sales Service, EHS& Social responsibility " philosophy, aims to create value to our customers from all over the world.
Why EMPEROR
We have first class R&D team, Professional Sale and aftersales team. Advance production line and test equipment to offer completely systemantic solution to solve your problem in area of color.
WE HAVE ATTAINED
Greater cost saving
High product quality
Attractive packaging
Good product promotion
AS A RESULT
Customers now ask for our brand
All our dealers are achieving and exceeding their sales target
QUALITY
Quality and Consistency is one of our Core Strengths
Each and every batch is tested at different stages of the manufacturing process.
Sample and actual process parameter records are maintained for every batch for crosschecks.
We have a fully equiped laboratory with Digital Muller, Furnace, Filtration Press, Spectrophotometer and other instruments.
Continuous R&D improves Quality of the material and reduces manufacturing costs so as to provide best value for money to the customer.
Quality control and R&D is over seen by qualified and experienced chemical engineers.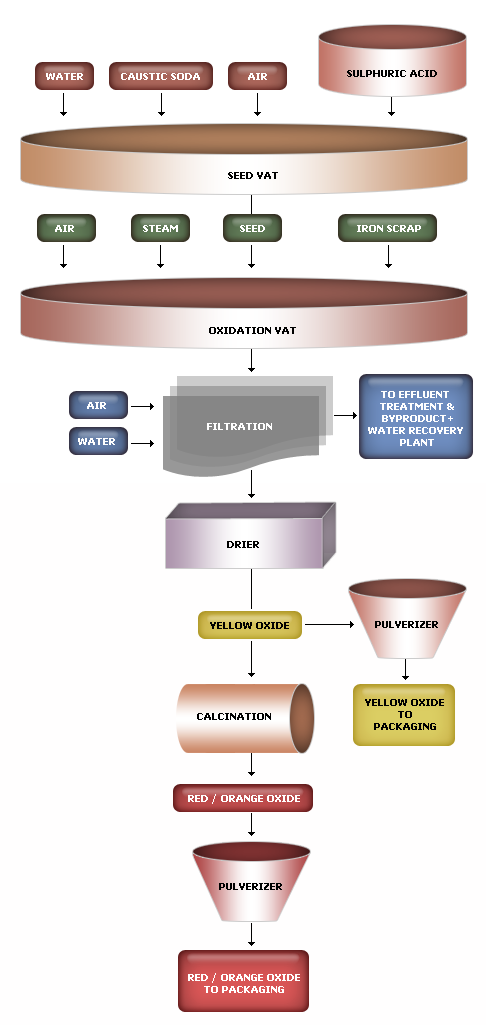 PACKING
black iron oxide bag

black iron oxide in pallet

iron oxide blue in pallet

packing in pallet

pallet packing

red iron oxide bag

bag packing

container full of loading

container loading

jumbo bag packing

jumbo bag packing

packing
EQUIPMENT
Balance

Flat grinding instrument

Reduce shade testing

Filter

Milling

Moisture measuring instrument

Full shade reduce shade comparison

Operator platform

Injection molding machine

Lab platform

Disperser

Triple roll mill